Don't get me wrong.  I'm a fan of our 4th largest trading partner, Japan, with $195 billion in two-way US-Japan trade.  It is an important geopolitical ally, and the source of my favorite cuisine.  I was pleased when Japan announced last November that it intended to join the Transpacific Partnership (TPP).  In Washington State, our exports to Japan were $6.5 billion in 2011, which is about 20% greater than our exports to all of the other TPP partners combined.  That means that including Japan could potentially more than double the benefit of the TPP. (Source: US Census Bureau, Foreign Trade Data)
However, the TPP is about trade liberalization not friendship—with each of the nine current members granting significantly better market access to one other.  When the negotiations are complete, we expect Washington companies to gain millions in terms of more favorable tariffs and harmonized regulations.  We are looking for an actual increase in trade flows, actual results.  The TPP has very high standards and should also set "the right precedents" for trade agreements, as former USTR Susan Schwab testified to a House Foreign Affairs subcommittee in May.  TPP members have tabled many ambitious IPR and market access proposals, concluded the procedural chapter on SMEs, and are now getting to the most divisive issues of each chapter.  This is a mature stage of negotiations.
That is why seven months after Japan's announced intention, I am unimpressed.
Where is the big announcement designed to dispel doubts that Japan can fit into an ambitious agreement? It is no secret that Japan maintains formidable trade restrictions on beef, rice, cars, auto parts, and many other goods and services.  It has also been previously unwilling to seriously talk about dismantling them.  Japanese companies, including Mitsubishi, Sony, and Yamaha, stand to gain significantly from the TPP.  Regardless, Japan's ruling party, the Democratic Party of Japan, has not yet decided to support the TPP.  Prime Minister Noda, the TPP's chief proponent in Japan, is currently too busy with Japan's domestic consumption tax debate to sufficiently make the case.
At the end of May, Ford CEO (and former Boeing executive) Alan Mulally reiterated to Treasury Secretary Geithner the auto industry's opposition to Japan's participation in the TPP.  Mulally and the American Automotive Policy Council argue that Japan should not be admitted to the TPP, because it has too significant obstacles in its automotive market, including tariff and non-tariff barriers.  I think that is a bit like a person being denied a gym membership, because he is out of shape.  The problem here is not that Japan has too pervasive trade barriers.  We knew that.  The surprise in December with Japan's announced intention to join the TPP was that some in Japan seemed ready to do something about it.  That could have been really exciting if we had seen any type of follow-through.
Japan needs to do much more than announce its interest in joining the TPP.  We need to see something that shows that Japan can step up to the high standards of trade liberalization in the TPP.   Even though it is unlikely that we will conclude the agreement this year, allowing Japan in before it is willing to make the necessary cuts could ultimately delay completion of the entire TPP.  Before we are ready to admit Japan, Japan needs to offer something that shows real willingness to address the barriers that our companies have unsuccessfully challenged for years.
If Japan is not quite ready for that, then they should sit this one out, and come back when they are ready.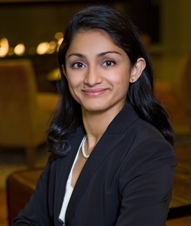 Pradnya Desh is a Managing Partner for Desh Elliott International and Business Law, a boutique law firm that focuses on international trade law, international business transactions, as well as domestic and international corporate counsel services. Formerly, Ms. Desh was a diplomat in the US State Department, and a U.S. trade negotiator with USTR in Geneva, Switzerland. She represented the United States in the WTO Committees on Import Licensing, WTO Budget, Trade Policy Reviews, and Balance of Payments.  She can be reached at (425) 646-2389 or pdesh@deshelliottlaw.com.
Disclaimer:  This post does not create an attorney-client relationship.  Legal advice must be tailored to an individual company's unique circumstances and this post is for general informational purposes only.