The Washington Council on International Trade (WCIT) is the states premier organization advocating for trade and investment policies that increase the competitiveness of Washington state workers, farmers, and businesses. Our diverse membership includes small and medium-sized companies, Fortune 500 businesses and agriculture producers that together represent industries ranging from manufacturing, food, and retail to technology and science.

Washington State Jobs Tied to International Trade
WCIT Advisory Board
---
Susan Champlain
Director, The Boeing Company, Board Chair
Michael Punke
Vice President, Amazon
Johan Hellman
Regional Assistant Vice President, State Government Affairs, BNSF Railway Co.
Bryn Heimbeck
Chief Executive Officer, Trade Tech Inc.
Matthew Reisman
Director, Microsoft Corporation
Commissioner Sam Cho
Port of Seattle
Dorothy Dwoskin
D2 Strategies, Immediate Past Chair
David Tang
Partner, KL Gates
Mark Powers
President, Northwest Horticultural Council
Ann Nagele
Partner, Perkins Coie
Commissioner David Simpson
Port of Everett
Jen Berg
Director, Starbucks
Commissioner John McCarthy
NW Seaport Alliance
Melissa Nelson
Vice President, General Counsel, SanMar
Joe Ritzman
Vice President, SSA Marine
Kristal Fiser
Director, State Government Affairs, UPS
Matt Harris
Director, WA State Potato Commission
Heather Ray
Vice President, Wells Fargo
WCIT Members
---
Air Tiger Express
Amazon
American Seafoods
Anderson Hay & Grain
Association of Washington Business
At Sea Processors
Banner Bank
Basta Boatlifts
BNSF Railways
The Boeing Company
Borton Fruit
Brooks Running
Brown & Haley
Columbia Machine
Columbia River Economic Development Council
Community Attributes
Consulate General of Canada
Consulate General of Japan
Costco
Darigold
Dorsey & Whitney LLP
Dry Fly Distilling
Economic Alliance Snohomish County
Eli Lilly & Company
Freezer Longline Coalition
Frontier North America
Global Washington
Greater Spokane Incorporated
Highline College
Hilleberg the Tentmaker
James Farrell & Co.
Johns Monroe Mitsunaga Koloušková, PLLC
JP Morgan Chase
K&L Gates
K2 Sports
Keep Washington Competitive
L'Ecole No 41 Winery
Lund Faucett
MacMillan-Piper
Manhasset
Marine Exchange of Puget Sound
Marsh USA Inc
Microsoft Corporation
Minority Business Development Agency
Monument Policy Group
National Association of Manufacturers
National Center for APEC
Nike
Nordstrom
Northwest Horticultural Council
Northwest Trade Adjustment Assistance Center
Northwest Seaport Alliance
North American Meat Institute
Pacific Merchant Shipping Association
Pacific Nord Import & Export LLC
Pacific Northwest Aerospace Alliance
Pacific Northwest Waterways Association
Pacific Valley Foods
Perkins Coie LLP
PhRMA
Port Blakely
Port of Everett
Port of Grays Harbor
Port of Longview
Port of Olympia
Port of Portland
Port of Seattle
Port of Skagit
Port of Vancouver
REI
SanMar
Schwabe Williamson & Wyatt
Seven Seas Exports
Shoreline Community College
SSA Marine
Starbucks Coffee Company
Trade Tech
UK Government Office, Seattle
U.S. Customs & Trade Law, PLLC
United States Chamber of Commerce
United Parcel Service
UW Global Business Center
Visit Seattle
Washington Association of Wheat Growers
Washington Farm Bureau
Washington Mint Growers Association
Washington Public Ports Association
Washington Retail Association
Washington Roundtable
Washington State Department of Agriculture (WSDA)
Washington State Department of Commerce
Washington State Potato Commission
Washington Trust Bank
Waterstone Brands Inc.
We Work for Health Washington
Wells Fargo
Western Washington University
World Trade Center Seattle
Affiliate Member: British-American Business Council
The WCIT Team
---
Lori Otto Punke
President
Lori has served as President since 2016, leading the organization to drive trade and investment policies that increase the competitiveness of Washington state workers and businesses. Lori is also the founder of LOP Strategies. She previously held a variety of public affairs positions at Starbucks and Microsoft and also served as a senior policy advisor to U.S. Senate leadership. She is the current Chair of Seattle GenNext and a former member of the NASDAQ Public Policy Advisory Committee. Lori earned her B.A. from George Washington University and studied in London and Madrid.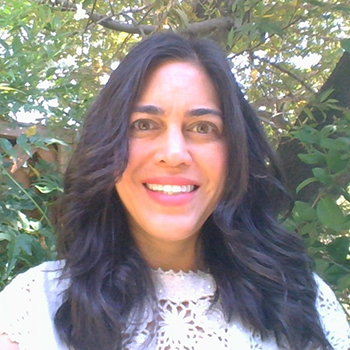 Angela Green
Events Manager
Angela Green, CMP is WCIT's Event Manager and oversees all of our event and meeting planning from registration to logistics. Before WCIT, she has executed special events, conferences, heads of state dinners, black tie galas, roadshows, and award ceremonies. Angela has experience in international affairs specializing in Asia Pacific regions as well as in all major US markets planning for associations, government, non-profit and Fortune 500 companies. She has a B.S. from Michigan State University.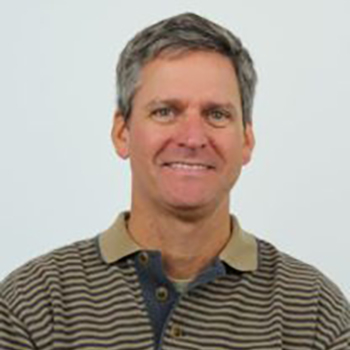 Jim Desler
Communications
Jim has provided communications and writing support for WCIT since 2019.  Experienced in both corporate and government public relations, Jim served in several media and policy communications roles in his 17 years at Microsoft.  Prior to joining the technology sector, Jim worked in the Federal Government with roles at the Commerce and State Departments as well as serving as Deputy Assistant Secretary of Defense for Communications and leading Public Affairs for the International Trade Administration.  Jim is a graduate of the University of California at Berkeley and resides in Sammamish, Washington with his wife, teenage son and golden retriever.    
Colleen Boetel
Administrative Assistant
Colleen Boetel joined WCIT in 2018 as an Administrative Assistant. Her 20+ years in Accounting, Office Management, and Client Service make her an excellent fit for the team. With a degree in and an extensive background related to Office Management, she has experience in many areas of accounting, including billing, accounts payable and receivable and payroll for several types of businesses. Attention to detail and customer service are just a couple of her strong attributes.